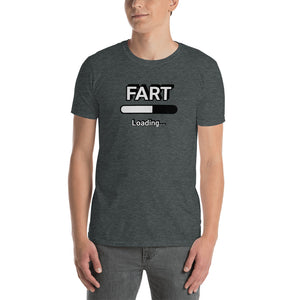 Are you tired of holding in your Gas? Do you always have a fart on deck but hate politely leaving a room just to release it into the wild? Are you a consistent crop-duster everywhere you go?

If you answered yes to any of these questions, then our new Fart shirt is perfect for you!

Now you can warn people that you have a belly bomb brewing so that they can properly laugh and prepare themselves for your flatulence!